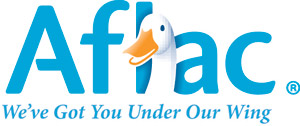 Make Money with Aflac
Ask yourself these questions:
Am I making the money I deserve?
Am I tired of working hard for someone else's benefit?
Are my efforts paying off the way I want... the way I expect?
Am I just treading water in my career... in my life?
You have questions; Aflac has answers.
Our company is growing rapidly, and we need professional people to help maintain our enormous growth rate. We have immediate associate positions available.
---
Why Aflac?
Aflac is the number one provider of individual health insurance and guaranteed-renewable insurance (National Underwriter, "Life & Health Statistical Report", August 20/27,2007).
Aflac Incorporated is a Fortune 500 company.
Aflac services more than 372,000 payroll accounts in the United States.
Aflac insures over 40 million people worldwide and has assets of nearly $60 billion.
Aflac is rated AA in insurer financial strength by Standard & Poor's (June 2006). Fitch, Inc., rates Aflac AA in insurer financial strength (June 2006).
Aflac is rated A+ (Superior) by the June 2007 A.M. Best Company Report.
---
What's in it for you?
Money - Lot$ of it!

You have the opportunity to earn more than $100,000 annually!

Being your own boss!

From the day you enter the Aflac Family, you set your own pace and design your own schedule.

Management Opportunities!

Advance to management when you are qualified.

Incentive Trips and Prizes!

Thanks to Aflac's combined incentives, you have the chance to send your friends postcards from some of the most luxurious spots in the world - places like Hawaii and New York City.
Please call or email Brad or Barry at the number(s) or address at the top of the page for a personal interview to become an Aflac Independent Representative.